Acoustic Treatment & Soundproofing Services
HOME STUDIO | RECORDING STUDIOS / HOME THEATER |MEDIA ROOMS | OFFICES & RESTAURANTS
We provide acoustic treatment and soundproofing services for Recording studios, Home studios, Home Theaters, Media rooms,Offices,  Restaurants and  more. 
Need our help? For On-Site or Online Consultation Call Us or Fill Out The Form
Get Consultation From Our Experts

Expert Services That Meet Your Needs
Professional and Art Acoustic Treatment for Home Studio, Home theater Offices and more.
 We make custom acoustic panels, bass traps and diffusers, based what inspires YOU and EVOLVES your own muse and flow."
If you're not sure where to start? We offer a free online Consultation by video call or you can email us photos, measurements, and dimensions of the rooms and we can put together a quick, free no-obligation estimate. Or call us today to set up an onsite consultation for a small fee, we can come to your location and help you figure out exactly what you need for your space.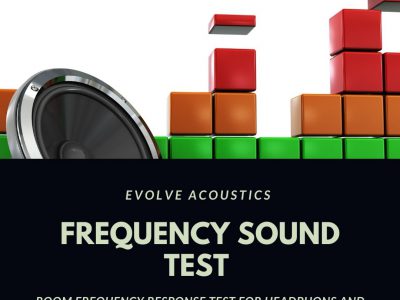 If you are having sound issues in your room and you want a more accurate evaluation We also offer a more detailed Consultation that includes room measurement sound test and speakers calibration.
Based on our measurements We will carefully design your space with our products to give you the best acoustical coverage, matching colors designs, and textures. We will also include easy instructions for you if you decide to install it yourself and walk you through the whole process from consultation to installation.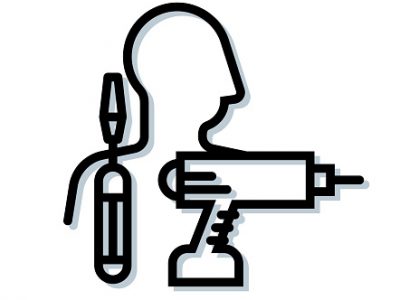 Do you live in the Los Angeles area and want the panels but don't have the room in your or are not sure if you can install it? We offer delivery and installation services throughout Southern California. With extensive acoustical knowledge and years of experience in building and designing recording studios, music rooms, home studios, and more, our installation crew will ensure that your Acoustic wall Panels and Acoustic clouds installation meets the highest standards and quality.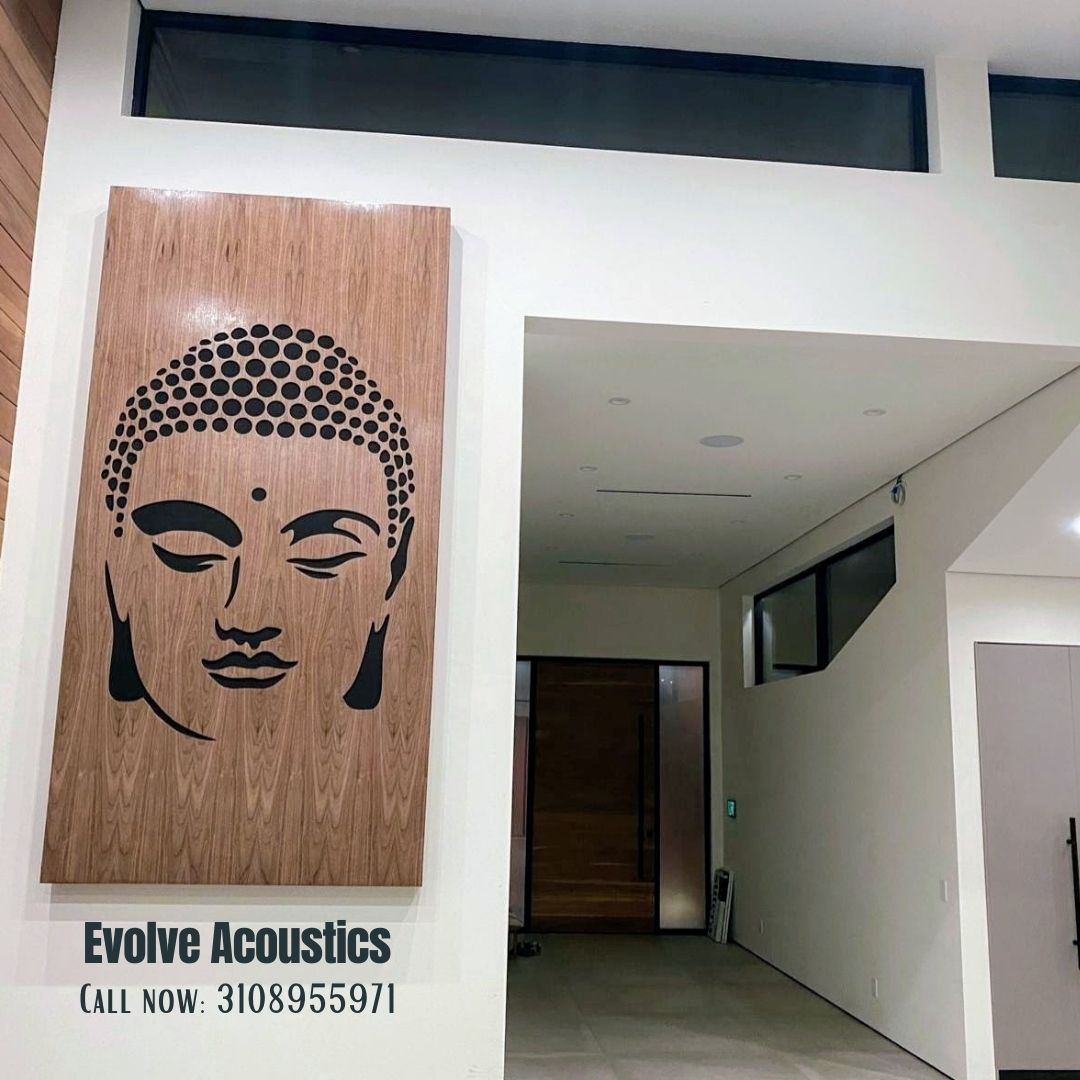 Avi is the designer of our acoustic products with over 10 years of experience in building music studios, mastering and recording rooms
Together with that he is a music producer with over 17 years of experience mainly specializing in electronic music production, mixing and mastering.
This is what makes him able to understand the importance of creating the right acoustic setting in every studio so you can enjoy clear and accurate sound and hear much greater details.
Evolve Acoustics is an Acoustic and soundproofing company based in Los Angeles. Founded and owned by Avi E Marmer, a music producer and an acoustical consultant who discovered his calling was to inspire other musicians to create their art.
We believe that you can EVOLVE in any space (either it is a home studio or an office) by adding a personal, artistic, inspirational acoustic panels, that are not only highly absorbing echo and reverb, but also are full of love and attention as we support local artists and print their art on our panels. We make custom acoustic panels, bass traps and diffusers, based what inspires YOU and EVOLVES your own muse and flow."
Acoustic panels (also known as sound absorption wall panels or soundproof panels ) are sound-absorbing or sound dampening fabric-wrapped boards designed and crafted to control echo and reverberation in a room. Most commonly used to control sound dampening from walls and echo reduction in home studios, home theaters, music rooms, offices and also helps for speech intelligibility issues in commercial areas. Most  Acoustic panels are crafted from a wooden frame, filled with soundproof or sound absorption materials such as mineral wool, fiberglass, cellulose, rock wool, foam, and wrapped with fabric.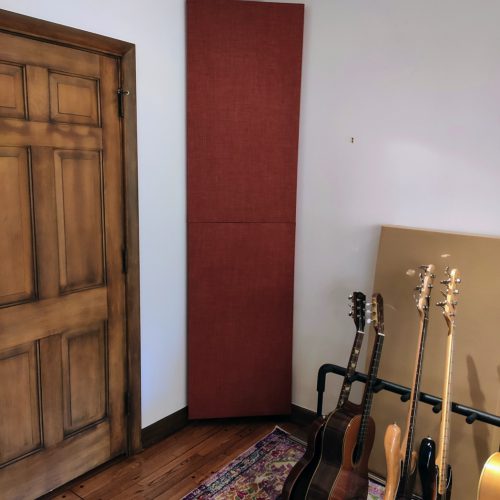 Bass traps are acoustic sound control frequency absorbers that are designed and crafted to damp and or absorb low-end frequency sounds with the purpose of achieving a flatter low-frequency room response by reducing low-frequency reflections inside the room. Bass traps or corner traps are commonly used in recording studios,  mixing and mastering rooms, home cinemas, and other music rooms. Like all acoustical absorption products, they function by turning sound frequency into heat through friction.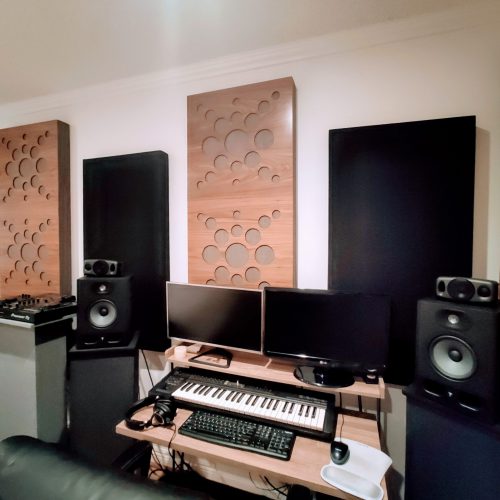 Acoustic Diffusers Diffusers are used to treat sound aberrations reverberations and sound reflections mostly recommended in larger rooms. Not like other sound absorption products they do not remove sound energy, they effectively reduce echoes and reflections while keeping a live sounding space. The acoustic diffuser will cause the sound energy or frequency to be radiated, it breaks the sound into many pieces, not like Acoustic fabric panels that do only absorption the Acoustic diffuser will spread the sound in many directions. It is also important that a diffuser spreads reflections in time as well as spatially. Acoustic Diffusers are more often used to remove coloration and echoes in the room.
Get The Way To Help You Success
Would you like a quote?
Want to make a specialist appointment?
Would like to discuss, fill the form: